In Memory of Friends that have Passed to the Summerland...
| | | |
| --- | --- | --- |
| | | |
| | To remember the friends that have passed on to the other side. To honor their memories, and to preserve their memory. | |
| | | |
"Cowboy" was a friend to my Papaw Ernie, as well as to my hubby George. He is missed, except when he Haunts his old stomping grounds... and knowing this old Cowpoke, he will be Haunting them with Style!
Rachel Simington Barrington
My mother's niece, Rachel. She died at home June 10, 2006, after a long period of failing health... Leaves behind a husband and young daughter, two sisters, one brother, six nieces and nephews, paternal grandmother, and her parents. And her aunt Phillis, my mom. This is her freshman photo from the yearbook, but she didn't change much in later years, still looked the same the few times I saw her. She was 29, would have been 30 in December; her birthday is right after her mom's, so don't think I will be sending a card this year....
Leo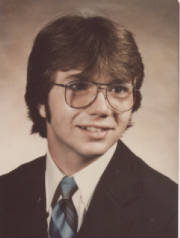 Stan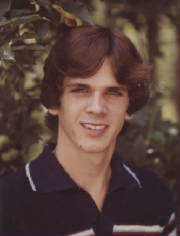 Crystal, Leo, and Stan are three of my high school classmates that have passed on.
Crystal died of a heart attack; Leo in a car accident; and Stan of pneumonia.
We also lost Randy, of a heart attack; and Randy B, of cancer. Chuck died of cancer shortly after graduation, but he hadn't graduated with us so I don't have his senior photo. Randy B also didn't graduate, but they both went through school with my class from kindergarten on to high school; they were classmates whether they graduated or not!